Between 2009 and 2012, Dr. Erin Murphy-Graham and her research team were conducting a longitudinal study on the impact of secondary school on the lives of rural youth in Honduras (see McEwan et al. 2014). During their first visit in 2009, researchers conducted qualitative interviews with students, parents, and teachers. During their second visit in 2011, researchers found that some of the female students they were following had married and dropped out of school. At that time, child marriage (CM) was an understudied subject and little was known about it. There was a need to develop a greater and deeper understanding about this issue. In order to fill this knowledge gap, Murphy-Graham and Leal conducted an in-depth qualitative case study using revelatory cases to identify the characteristics of CM in rural areas of Honduras as well as to understand the decision-making processes involved in these relationships (see Murphy-Graham and Leal, 2015).
Murphy-Graham and Leal found that the girls exercise agency in their decision to marry. The results of this study showed that girls are not always forced to marry by their parents, community members, or their partners. Instead, in some cases, girls choose to run away with their partners in the absence of any coercion. The agency that girls exercise is simultaneously thin, opportunistic, accommodating, and oppositional. More importantly, the researchers emphasized that the decision to marry at a young age is usually made due to a lack of alternative life options as a result of poverty and no educational or economic opportunities available to them. Murphy-Graham and Leal's findings suggest that, for education to enhance adolescent girls' agency, it must transform the sociocultural conditions that constrain their actions, targeting individual girls, families, and communities.
These findings inspired the creation of HEY!. HEY! was created following the belief that schools can be strategic sites to address CM and gender inequality because they are powerful socialization settings where girls and boys can be exposed to learning opportunities that can influence their knowledge, attitudes, and behaviors.
If you want to hear more about Dr. Erin Murphy-Graham's work listen to this podcast: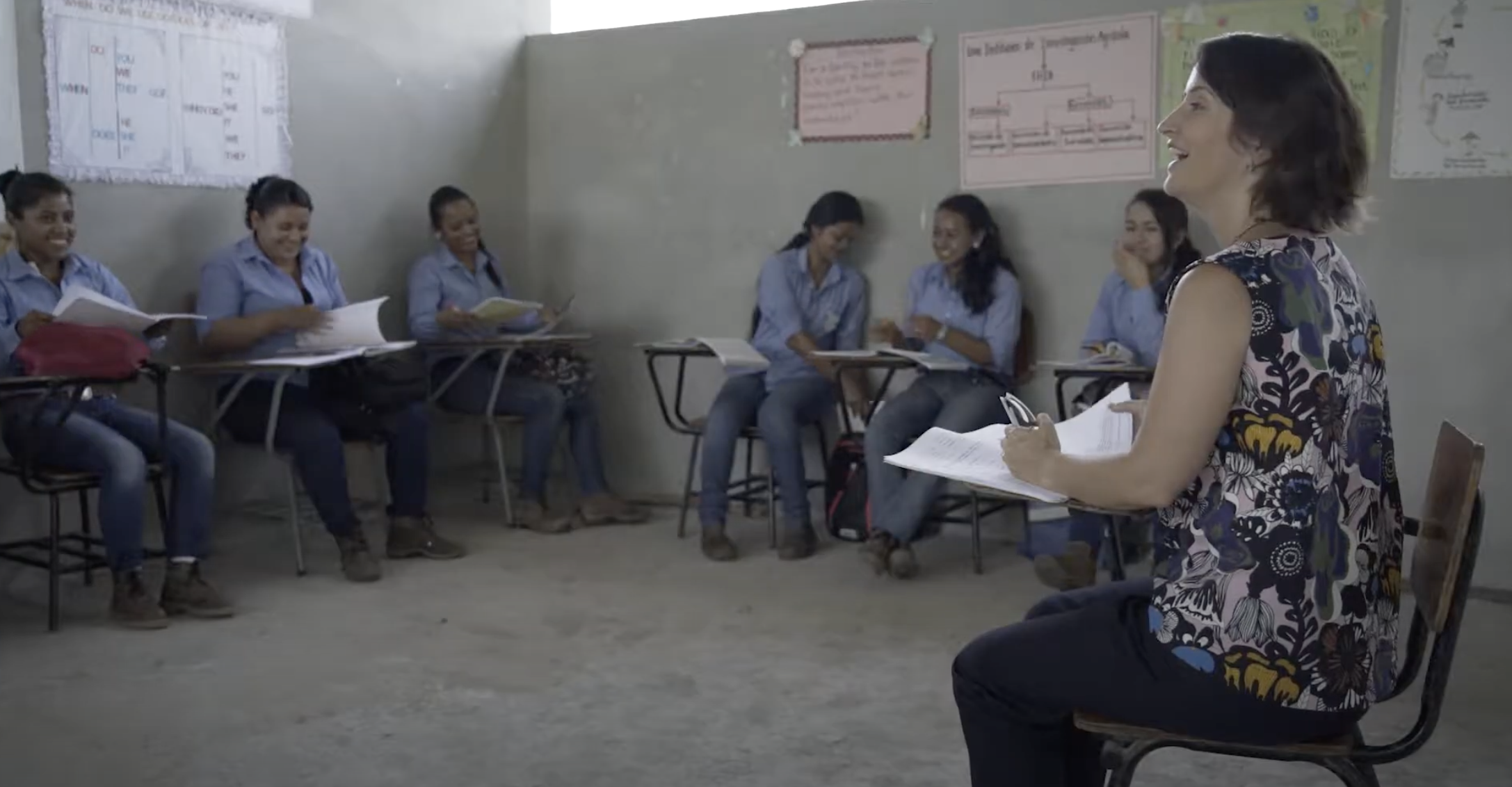 Dr. Erin Murphy-Graham discusses the content of a workbook with SAT students.